Spring 2020 Conference
For this year's Spring Retreat, planners headed to Gatlinburg to learn about Tourists, Tourneys, and Traffic. This theme led to sessions such as "Sports Tourism as Economic Development", "Gatlinburg Streetscaping for Pedestrians and Tourist Traffic", and "Parks and Sports Planning". Relive this conference at the 2020 Spring Retreat page.
Fall 2019 Conference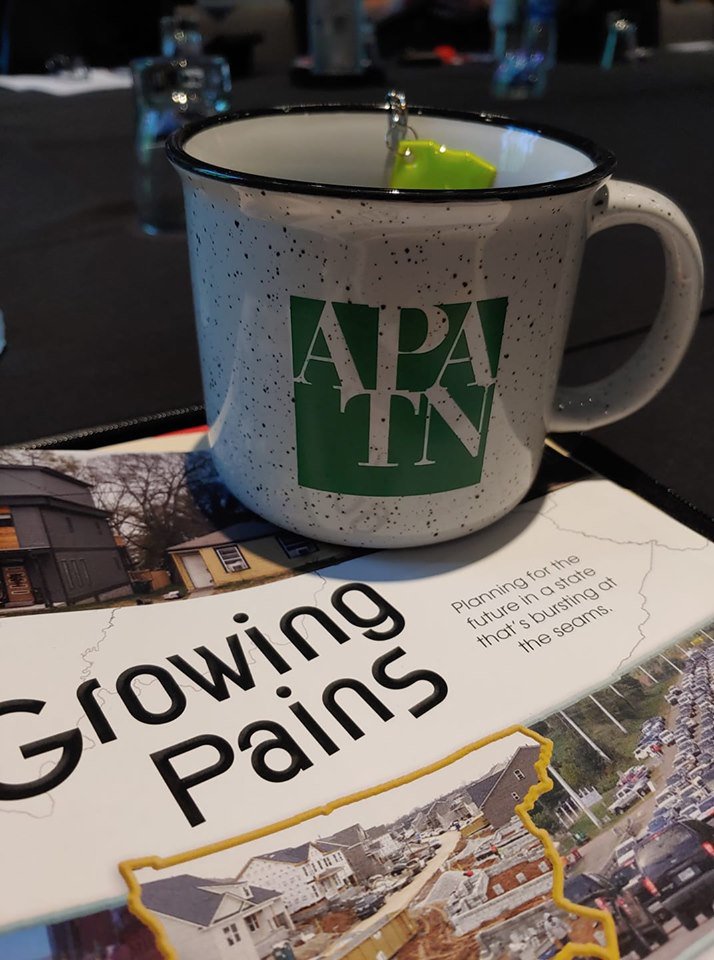 Located in the shadows of many new corporate headquarters, the Cool Springs Marriott in Franklin was a perfect venue for this year's conference that focused on "Growing Pains". While growth brings many benefits, this conference focused on addressing the challenges that come with it. The keynote speaker was Josh Westerhold from Renault-Nissan-Mitsubishi Alliance Future Lab (a Franklin-based company) who discussed the future of transportation. More information is available on the 2019 Fall Conference page.
Spring 2019 Retreat
The 2019 Spring Retreat was held in Pigeon Forge from March 20th through the 22nd. The theme was Pathways for Sustainable and Resilient Communities. Besides the usual offerings, the Tennessee Chapter partnered with the City of Pigeon Forge's Division of Forestry and FEMA for the conference. To learn more about the event, please visit the Spring 2019 Conference webpage.
Fall 2018 Conference
The Fall 2018 Conference was held in Kingsport in September. As usual, this conference had several tours across the Tri-Cities area, as well as a star-studded lineup of presenters and speakers. The event was held at the MeadowView Event Resort and Convention Center. Attendees were rewarded with two tickets to Bays Mountain Park and many of them took advantage of it after the conference was over.
Spring 2018 Retreat
The Spring 2018 Retreat was held at Montgomery Bell State Park in Dickson County. This year's theme was Planning for Advocacy and Engagement. 
Fall 2017 Conference
Planners across the State were on the shores of the Mississippi for the Fall 2017 Conference in Memphis. Just two blocks from the iconic Beale Street, attendees learned about the successes and the difficulties in the Bluff City. Many movers-and-shakers from the City gave presentations.
Spring 2017 Retreat
In March of 2017, the Spring Retreat was held in Fall Creek Falls State Park in Van Buren County, Tennessee. Formerly called the Winter Retreat, the event was moved forward in the year and rechristened the Spring Retreat as February snowfalls were frequent on the Cumberland Plateau where Fall Creek Falls is. 
Fall 2016 Conference
The Fall 2016 Conference cycled back to Knoxville. The Conference was lined with several excellent tours, a vast number of speakers, and a music show where several of our own learned how to play a one-string stand-up base.